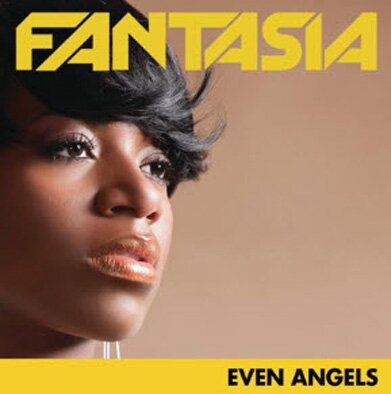 fantasia, fantasia barrino, fantasia for real, fantasia on oprah, fantasia oprah, ruby on oprah
Fantasia Barrino, singer and star of reality TV show 'Fantasia For Real' as well as Broadway actress of the musical 'The Color Purple,' performed today her new single 'Even Angels' on the Oprah Winfrey Show.
The singer who launched her new reality television show on last month on VH1 held an interview with Oprah on the show in which the two talked about her new single which is off Fantasia's upcoming album. The single premiered on her reality show.
'Even Angels,' which is produced by the Stereotypes and written by Heather Bright, will be the first single off her upcoming album which is currently untitled and slated for release in the Spring.Fantasia's song 'Even Angels' was cited by EW's Music Mix blog as "the best American Idol victory anthem the show has never had."
During her interview, Fantasia talked to Oprah about growing up and stated that she has to be in control of it all and she's glad she went through alot of triumphs because now it made her stronger and wiser after almost losing everything.
"I know that I can't allow people to just take control of my destiny," states Fantasia.
"Fantasia For Real" airs on Mondays at 9PM CST on VH1.
Watch singer Fantasia perform her new music single 'Even Angels' live on The Oprah Winfrey Show.